How to upload an archive of MSSQL database to hosting
1. To download the MSSQL database archive, first you need to create the database itself directly on the hosting.
2. Upload the database archive file to the hosting using the file manager of the control panel or FTP connection.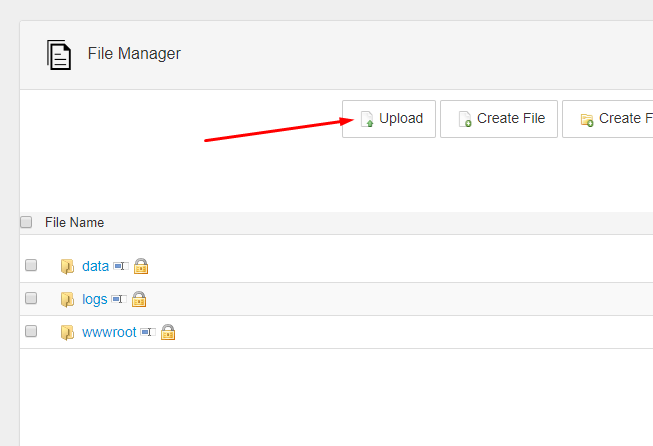 3. Go to the "Databases - SQL Server 014" section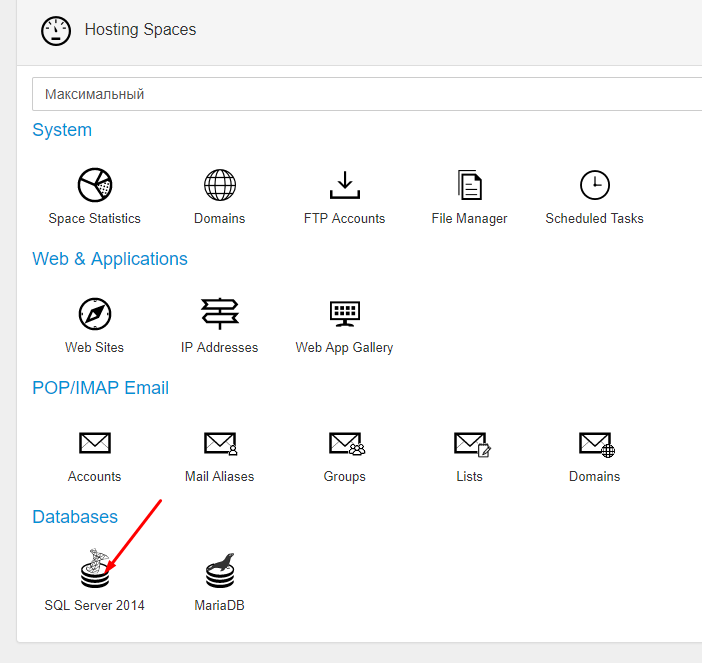 4. Click on the name of the database you want to restore.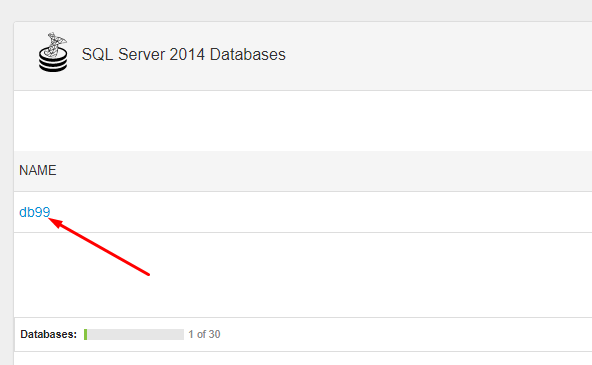 5. Expand Spoiler Maintenance Tools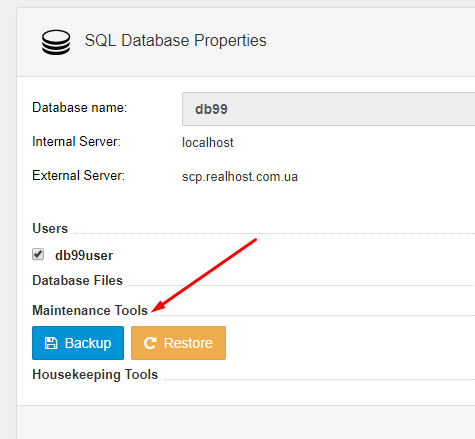 6. Click the Restore button and specify the previously downloaded archive file.