How to reinstall the operating system
If for some reason you need to reinstall or replace the server operating system with another, you can do this using the control panel.
1. Go to the section Management - Virtual machines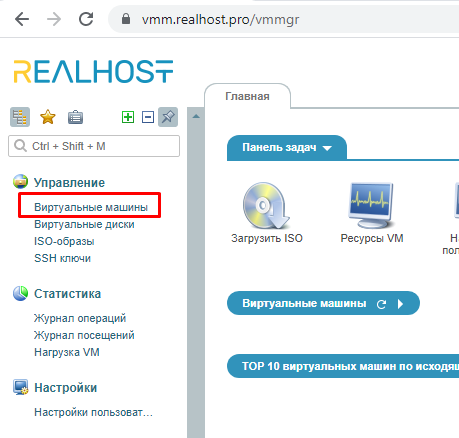 2. Select the virtual machine and click the Reinstall button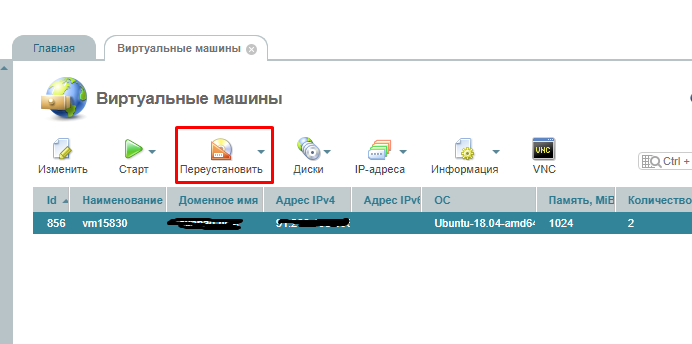 3. Select the version of the operating system that you want to install on the server and click OK
Attention!!! When performing this operation, all data on the current server will be deleted.
Also note that during installation, you can set a new root password and public key for the virtual machine.