Setting up a mail domain
Any hosting account supports the creation of e-mail for the domain and user mailboxes, according to the quotas of the tariff plan.
To create a mail domain:
1. Go to the MAIL section and click the "Add Domain" button
2. Enter the domain name in the form and specify additional attributes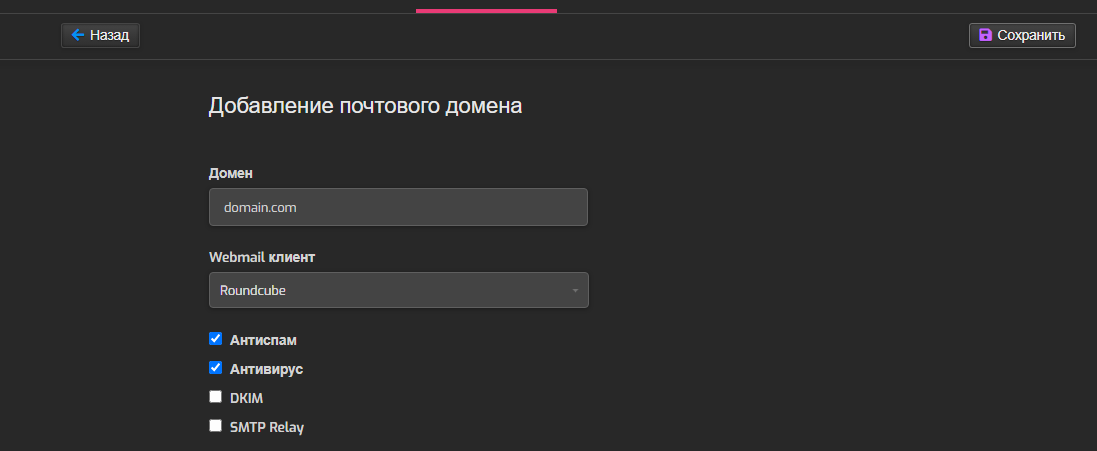 Antispam - connects to the domain SpamAssassin, an effective spam filtering tool based on a self-learning Bayesian filter. If SPAM is undesirable in mail traffic, it is better to enable this option.
Anti-virus - enables anti-virus scanning of mail messages based on ClamAV.
DKIM - adds support for the message validation mechanism by DKIM technology. This option increases the guarantee of delivery of letters to your mail recipients. Recommended to be enabled by default.
3. After creating a mail domain, you can proceed to creating mailboxes

fill out the mailbox creation form