Installing CMS Wordpress on hosting in 30 seconds
The HestiaCP control panel on RealHOST hosting has a very convenient ability to install quickly and conveniently some of the most popular CMS and frameworks for creating websites.
Consider a quick installation of the popular WordPress CMS
1. In the WEB section, select a domain

2. In the website editor, click the "Install App" button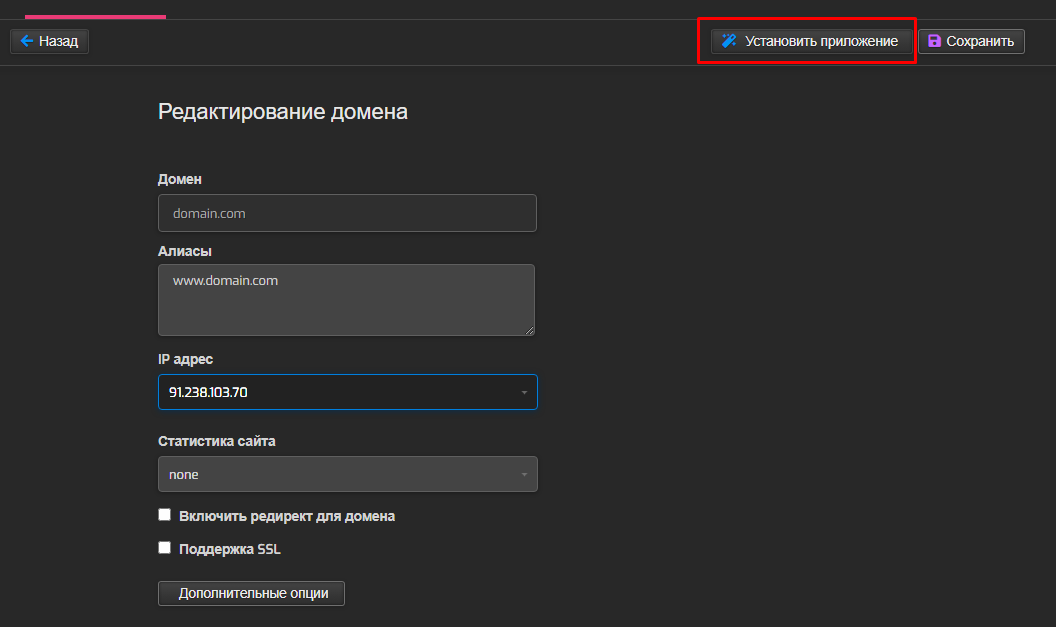 3. On the Wordpress icon, click the "Settings" button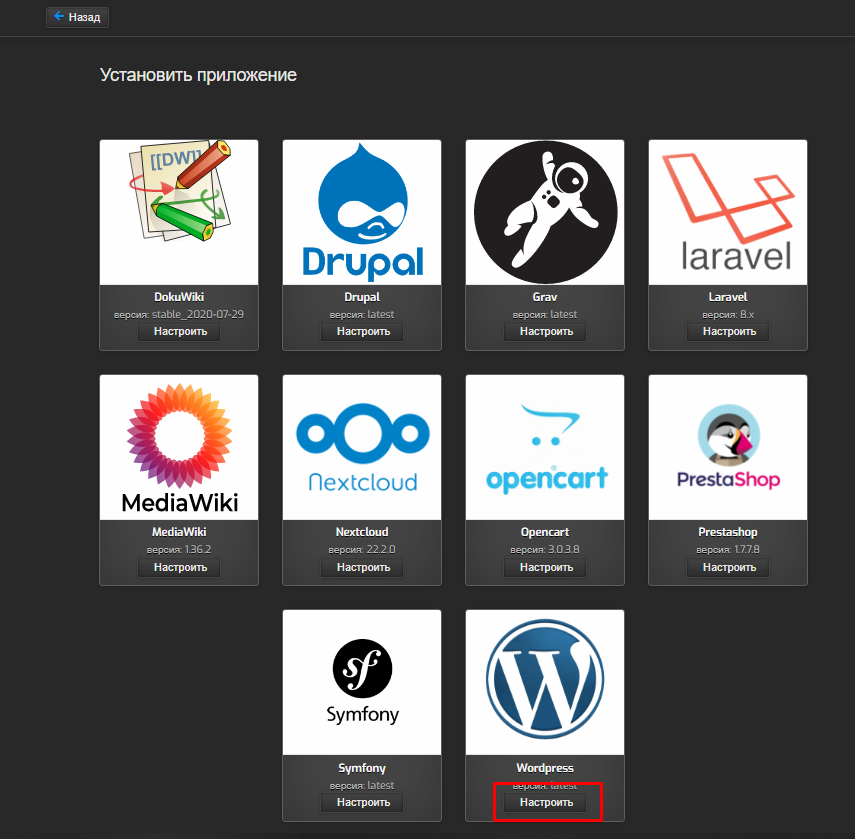 4. Fill out the form to create a new Wordpress site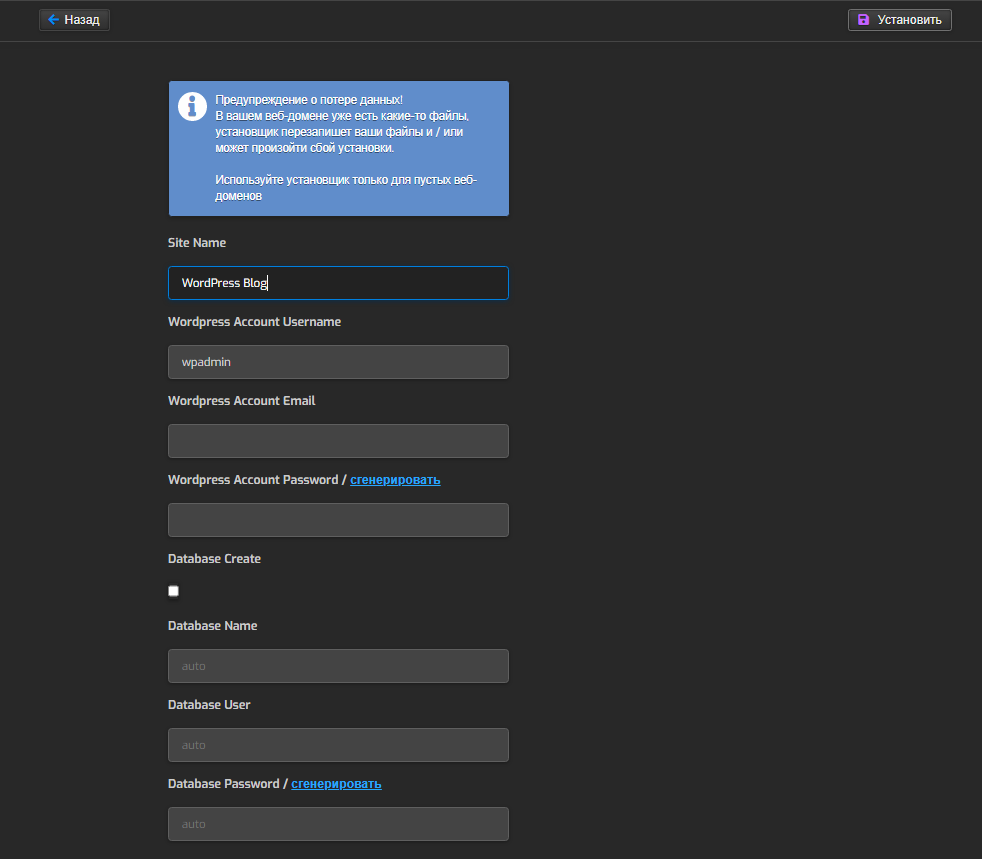 If you are creating a new website, check the "Database Create" checkbox and fill in the name of the new database, its username, and password, which will be automatically created during the CMS installation.
5. Done! Wordpress ready to go