How to create an FTP user with access to the site
To upload the content of the site, its parts and various files to the hosting, an FTP connection is often used. In this article, we will consider setting up hosting to access the site folder via FTP.
To enable FTP access, you need to create a user, set his password and the path to the folder with the site. For this:
1. In the WWW - WWW domains section, look (or copy to clipboard):
path to the root directory of the site
site IP address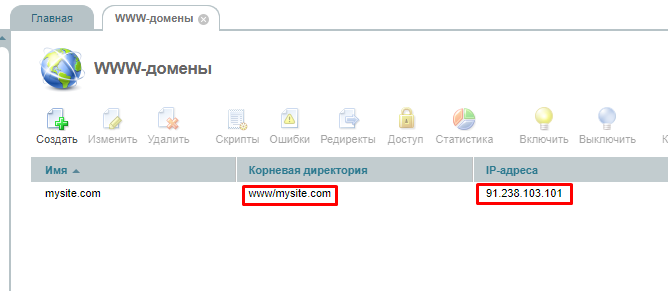 2. Go to the Dashboard section - FTP users and click the Add button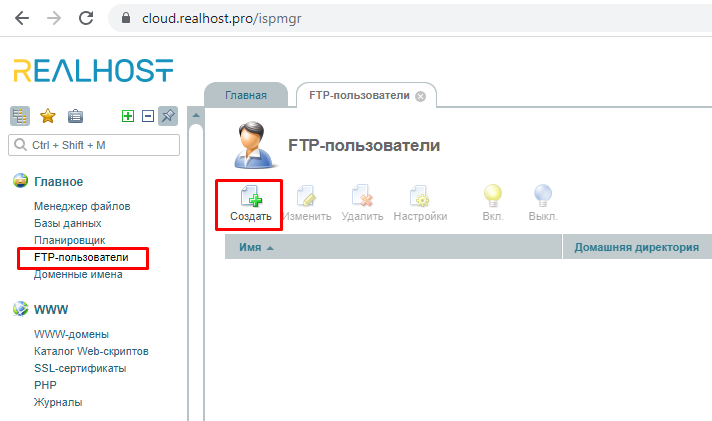 3. Fill out the form, indicating the path to the site folder (obtained in step 1)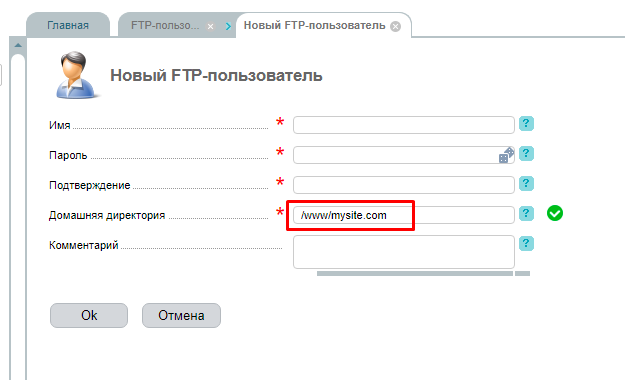 The FTP user has access only to the folder specified in his settings, which is the root for him.
This completes the procedure. Now you can connect to the site using any FTP client at the given IP address. You can use FTP or, as recommended, FTPS (secure) connection. For more information on setting up connections for various clients via FTP, see the articles in our knowledge base.