How to create an FTP user with access to the site
To upload the content of the site, its parts and various files to the hosting, an FTP connection is often used. In this article, we will consider setting up hosting to access the site folder via FTP.
The user of the hosting account, which is used to log into the control panel, already has access to the file system via FTP, by default. For the main user of the hosting account, access to all directories and files is unlimited.
To create an additional user, as well as to restrict access to certain directories, follow these steps:
1. Choose a WEB domain

2. Click the "More options" button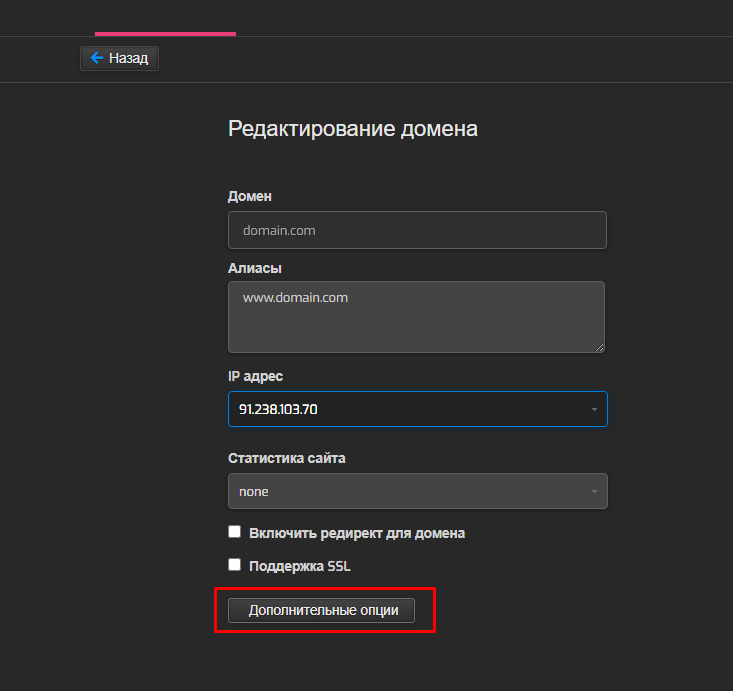 3. Check the "Additional FTP account" checkbox and fill in the new FTP user details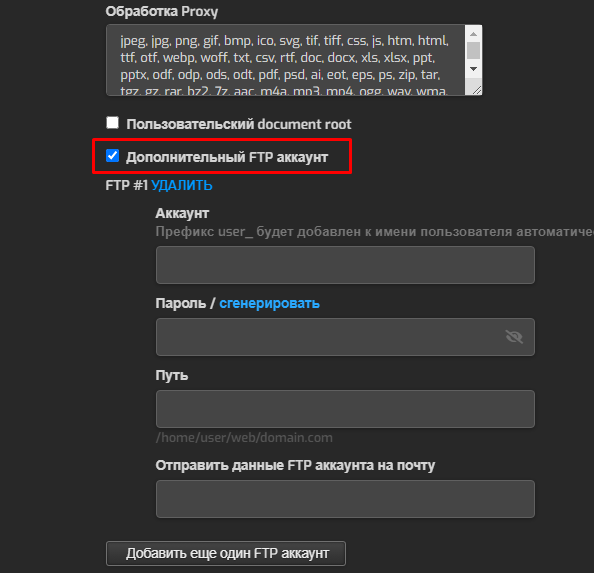 Note that the user_ prefix will be automatically added to the FTP username.