How to log into your PHP hosting control panel?
1. PHP Hosting Control Panel Address:
2. Where can I get access to the control panel?
After registering the hosting service, an e-mail is sent to your contact e-mail about the activation of the service, which lists the hosting parameters and credentials to log into the control panel.
If you have not received the letter, also check the SPAM folder, perhaps it got there
If the letter is lost, you can see it in the hosting billing system. For this:
Go to the Products/Services - Shared hosting section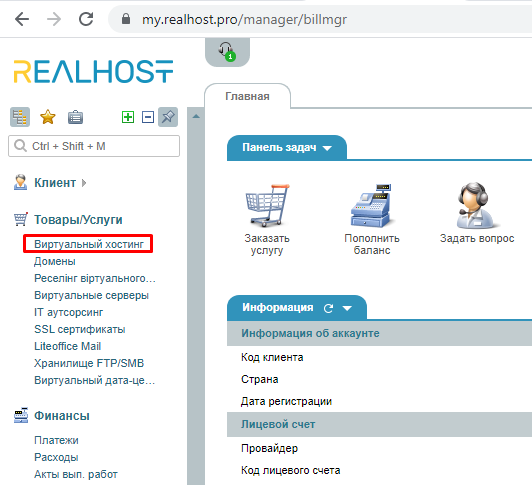 Select a service and click the "Instructions" button