Installing the Free LetsEncrypt SSL Certificate
Hosting control panel HestiaCP allows you to install a free SSL certificate LetsEncrypt in just a few clicks.
Follow these steps to install the LetsEncrypt certificate:
1. Go to the WEB section and choose a domain

2. Check the boxes "SSL support" and then "Lets Encrypt support"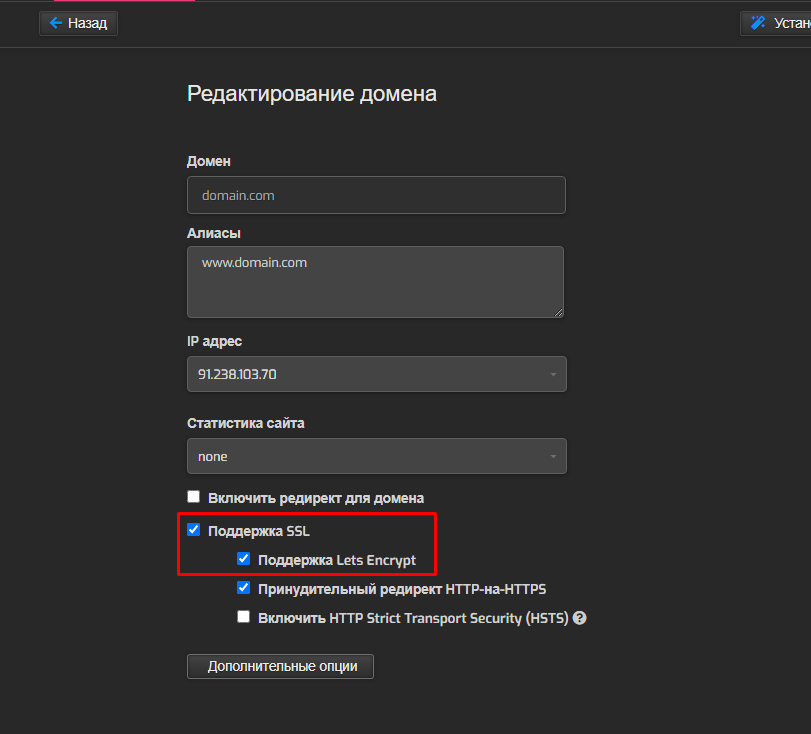 After clicking the "Save" button, the certificate will be installed successfully if the domain and all its aliases are resolved to the site's IP address