Creating a new PHP site
To create a new website on PHP hosting RealHOST proceed as follows:
1. Go to the WWW - WWW domains section and click the Create button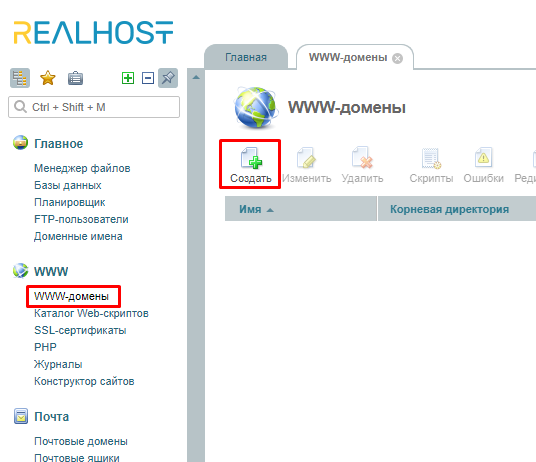 2. Fill in the website creation form as described in the picture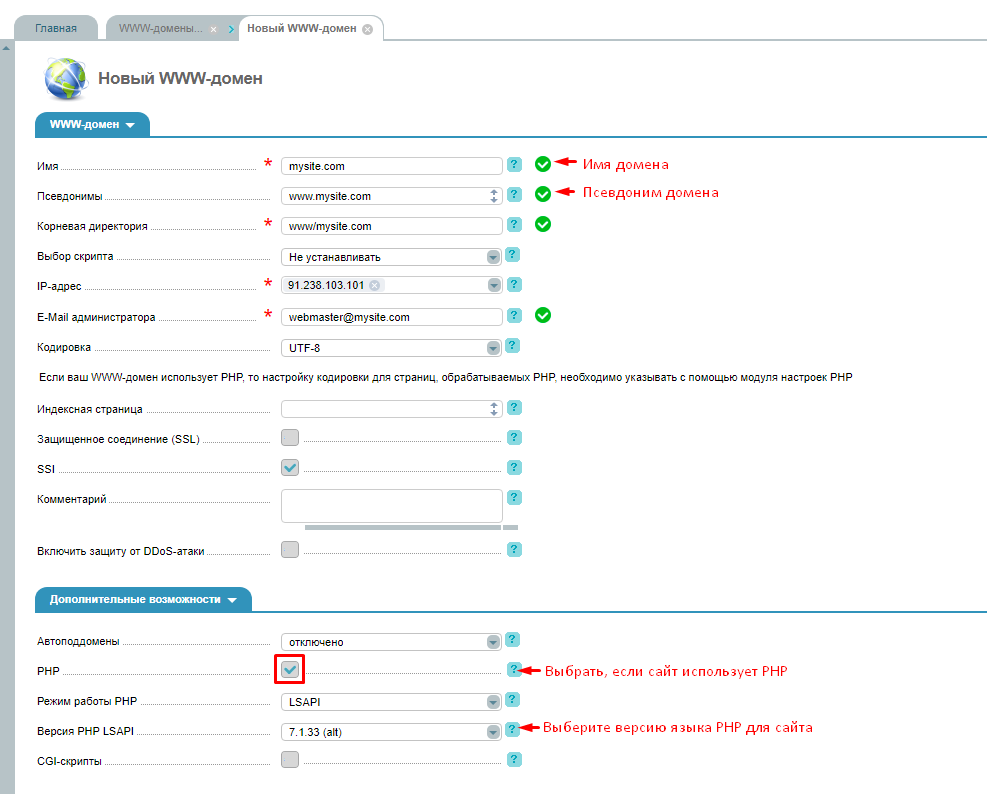 After clicking OK, the website will be created. It will be possible to access it by the specified domain name or by its alias.