Where can I see a list of all the hosting services for my account?
Users of RealHOST hosting can view the list of all services in the personal account of the hosting billing panel.
When you log into your account, the entire list of services is displayed on the main screen. Here are the names of the tariff plans, the duration of the services and their cost.
Also, statistics on the number of ordered services are displayed slightly below on the screen.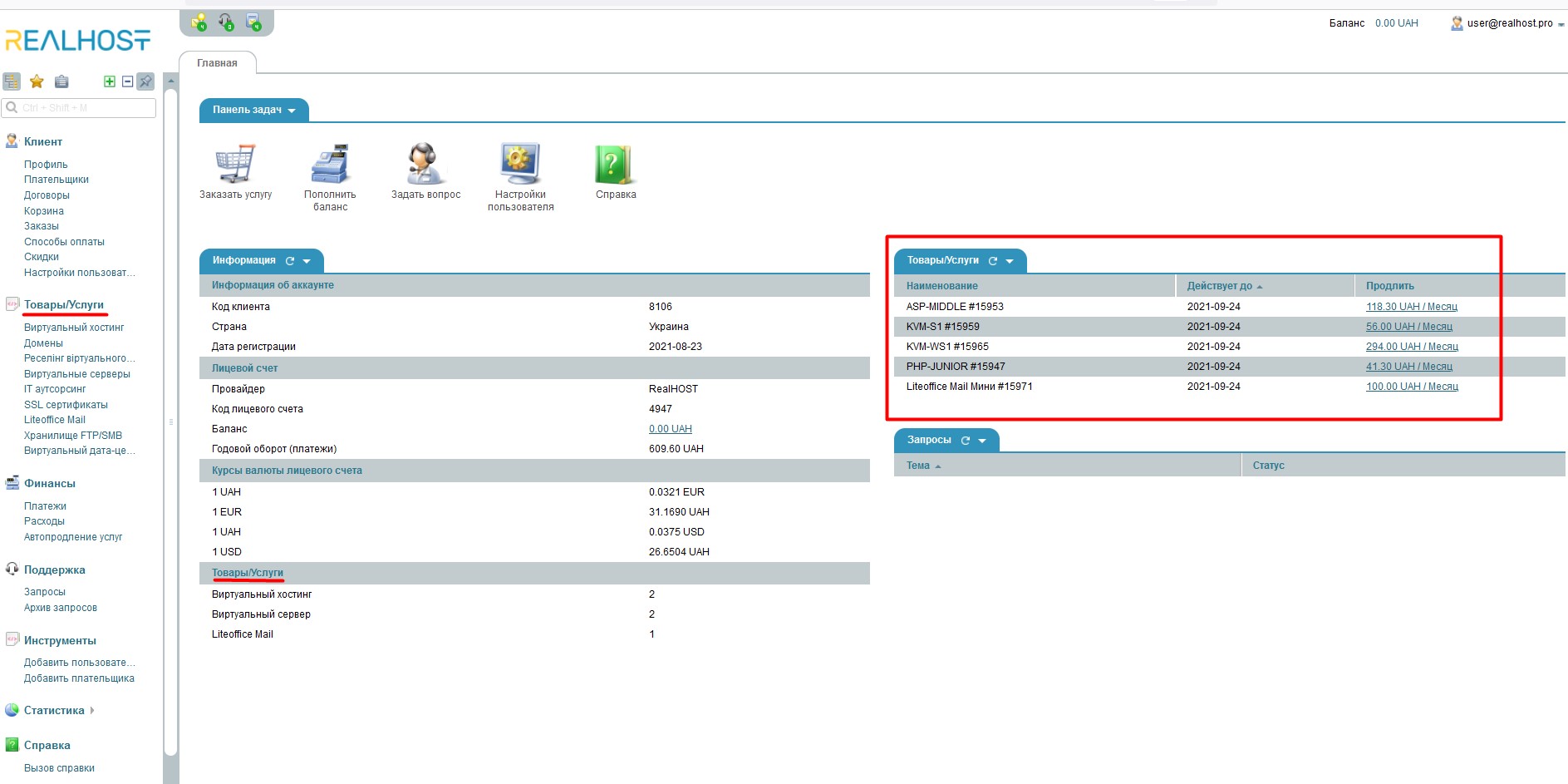 In the left side menu, in the Products / Services section, all services are shown by their type.
Here you can also view information on a specific type of service that you use.