How to change the tariff for shared hosting
Changing the tariff on the RealHOST virtual hosting is free of charge. It is available only for existing services (the service status is "Active"). If the virtual hosting is in the "Stopped" status, then it must be renewed before changing the tariff.
You can change the tariff for shared hosting both upwards and downwards of the tariff plan.
1. To change the tariff, in the left side menu "Tariffs / Services" select the required service, in the top menu click the button "Change tariff".
2. Select a new tariff and complete the procedure.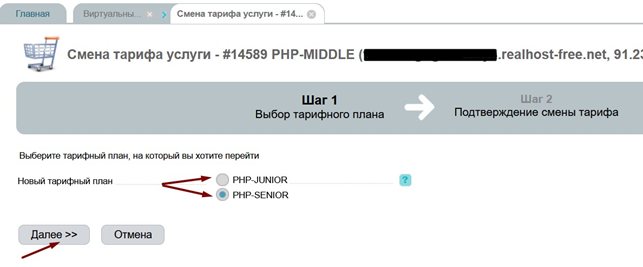 3. When switching to a new tariff, the service validity period is automatically recalculated by the billing system in accordance with the new tariff conditions.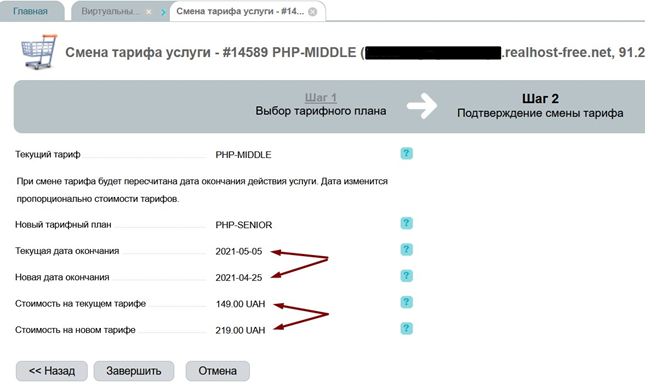 4. When you change the tariff plan, only the quota for the allocated resources changes. All data placed in the hosting account (sites, databases) will remain unchanged.