How to register in billing
You can register in billing in several ways - directly in the billing panel, and through the website RealHOST.
1. Registration directly in the billing panel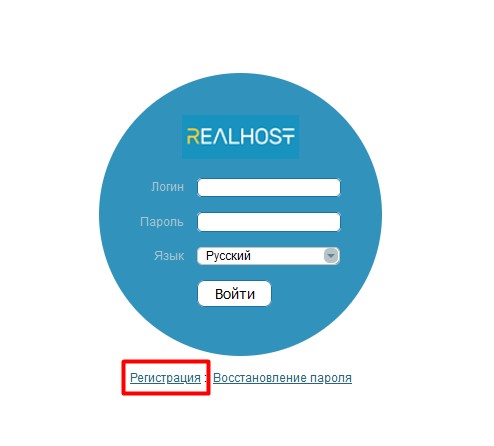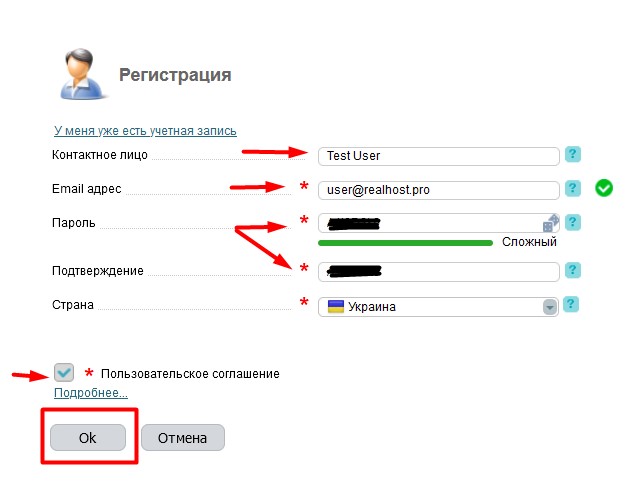 Done, you are registered.
To the email you specified during registration you will receive:
an email asking you to confirm your email address. Please follow the link in the letter and confirm your email. This is necessary so that in the future you can receive notifications about ordered services, their validity periods, the need to renew, information about payments and technical support messages, etc.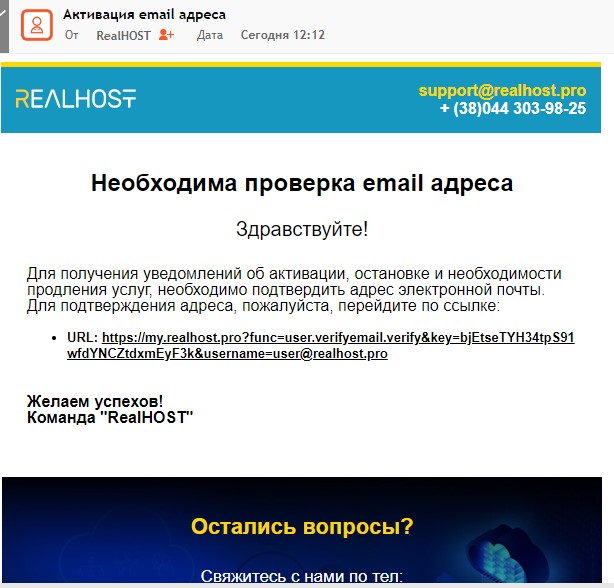 letter about successful registration in the billing panel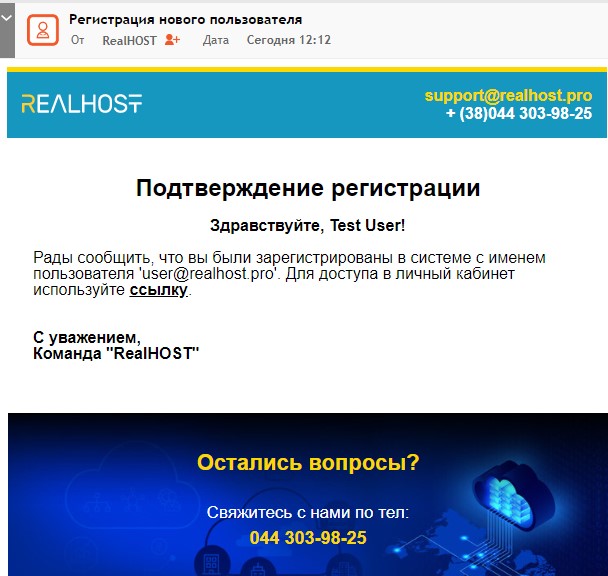 Now you can order services, create payers or new account users directly in the billing, in the user's personal account.
2. Registration in billing through the main website RealHOST
On any page of our site in the top menu, click the Login button.

Select the Create a New Account menu, fill in the required fields, and click the Register button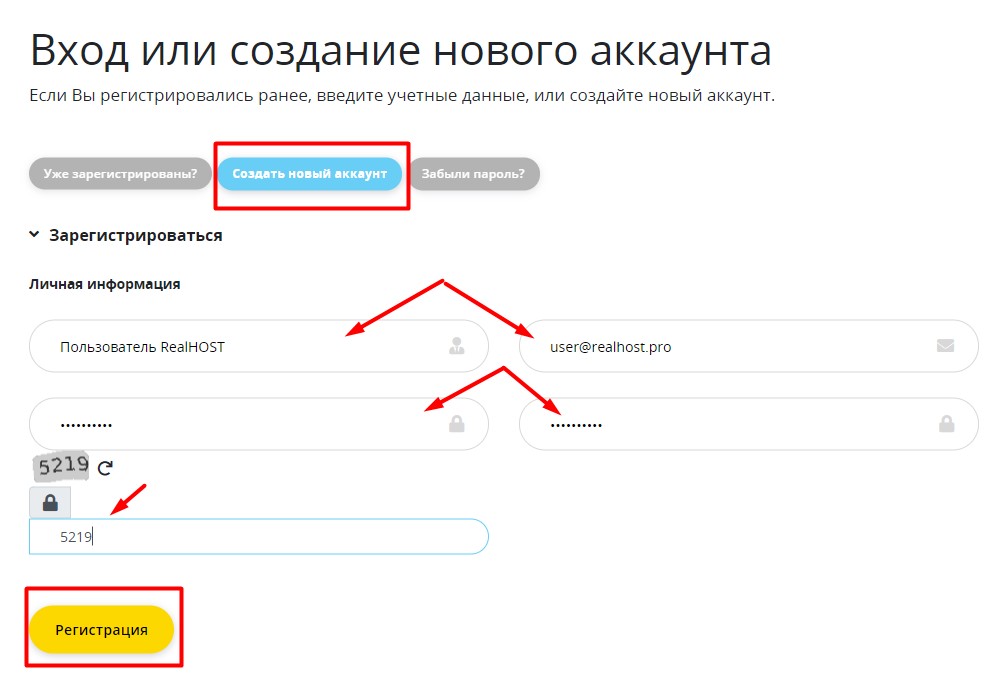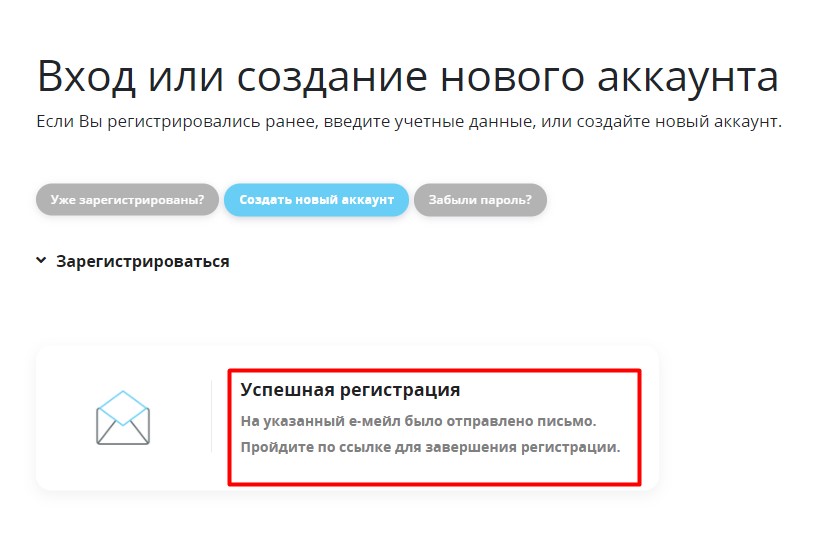 An email will be sent to the specified email address asking for confirmation of registration. Follow the link to complete the procedure.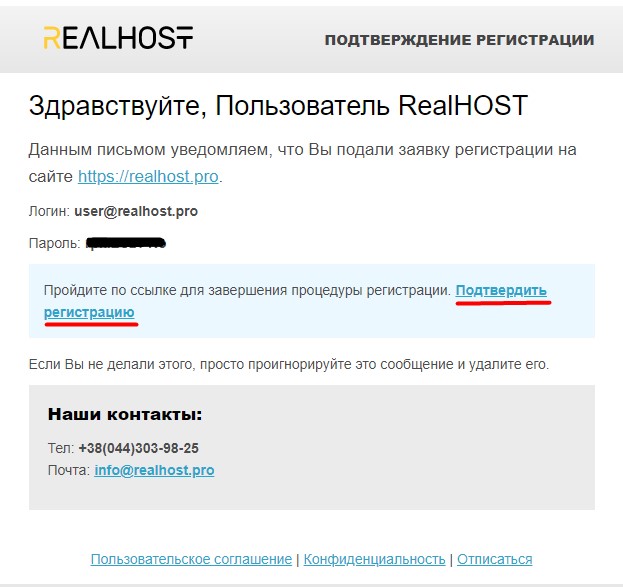 Done, you are registered in the RealHOST billing hosting panel.
3. Automatic registration in billing after purchasing the service
When ordering any service on the RealHOST website at the payment step, an unauthorized user is automatically registered in the billing panel. A letter is sent to the contact e-mail about the payment for the service and registration in the billing. To complete the registration procedure, you must follow the link from the letter.
In the future, you can enter billing using any of these options – directly to the billing panel or through the main website RealHOST.

In both cases, use the same user contact information and password to log in.