How to install a free SSL certificate for a site on ASP.NET?
The SolidCP control panel supports the connecting of certificates from the free LetsEncrypt certification authority in one click.
To install a free SSL certificate, do the following:
1. Go to the "Web sites" section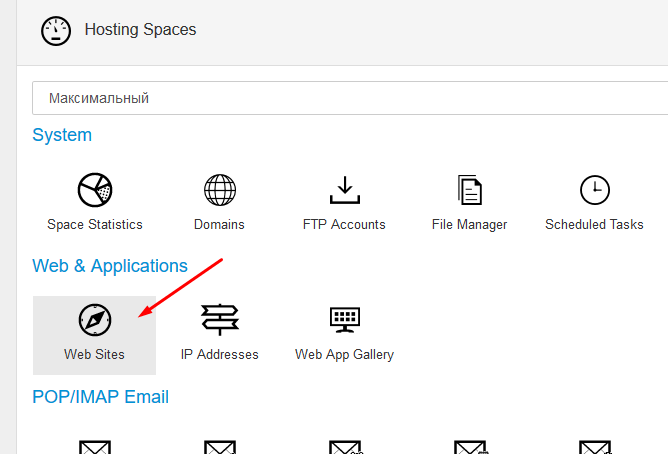 2. Open website properties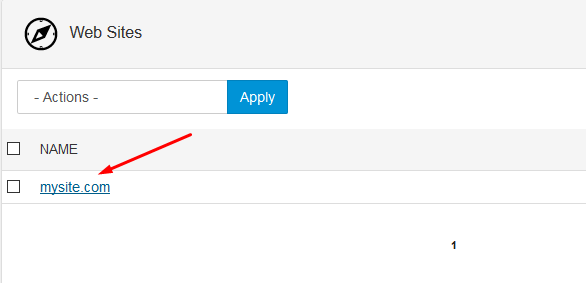 3. Go to the SSL tab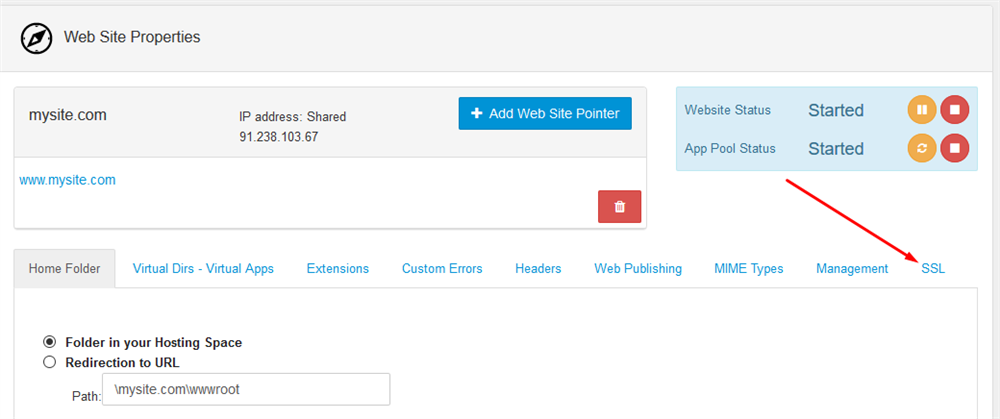 4. Click "Install Certificate" button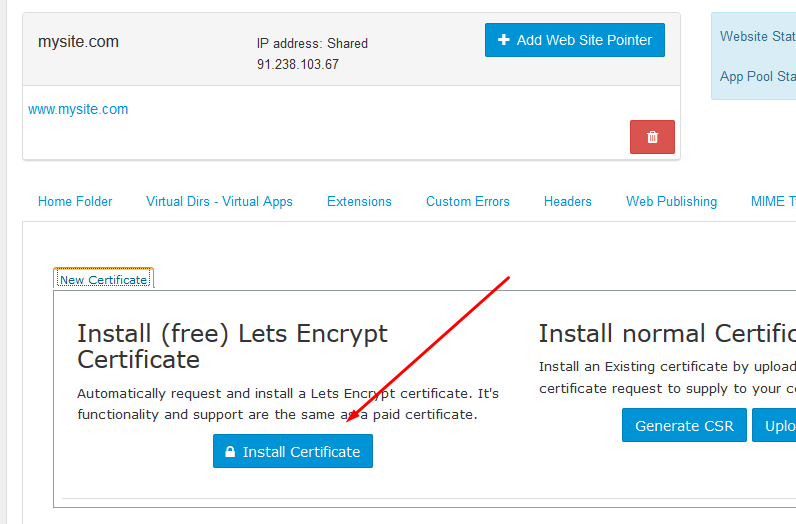 If the installation procedure goes well, a message will appear that looks like this: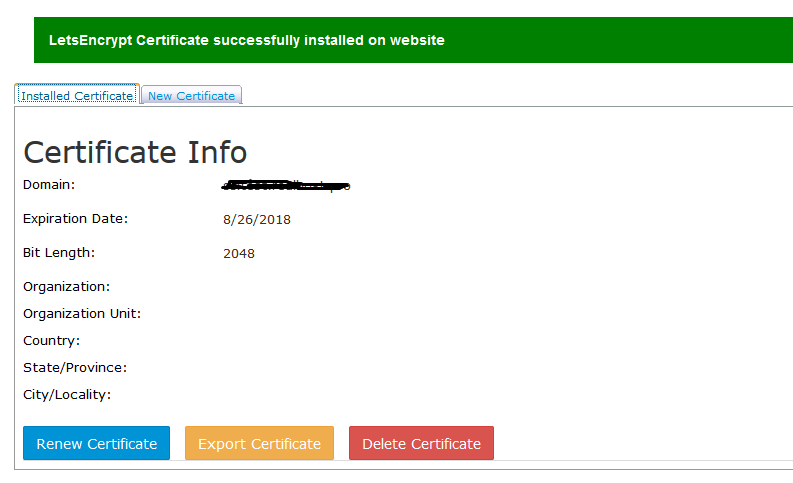 !!! ATTENTION!!!

For the correct automatic installation of the LetsEncrypt SSL certificate, you MUST need the correct domain name resolution for the site and all its alias names. For example, the domains mysite.com and www.mysite.com must resolve to the hosting IP address - 91.238.103.67

How to configure correctly the alias names (alias) for the site, you can read in the article How to add an alias for the website?