Setting up notifications about hosting services
If you have verified your e-mail address provided during registration, the billing panel will automatically send you:
notifications on services (about activation, about the approach of the renewal period, deletion, about approaching the resource usage limits)
financial notifications (about the receipt of funds on the balance, about the need to replenish the personal account, about expenses)
support center notifications
provider's news notifications
Notifications are sent in the same language that you selected during registration.
By default, after registering in billing, notification delivery is enabled for all users. If you want to unsubscribe from receiving any notifications, in the billing panel go to the Client - User Settings section (from the left menu) or in the top menu of the Taskbar.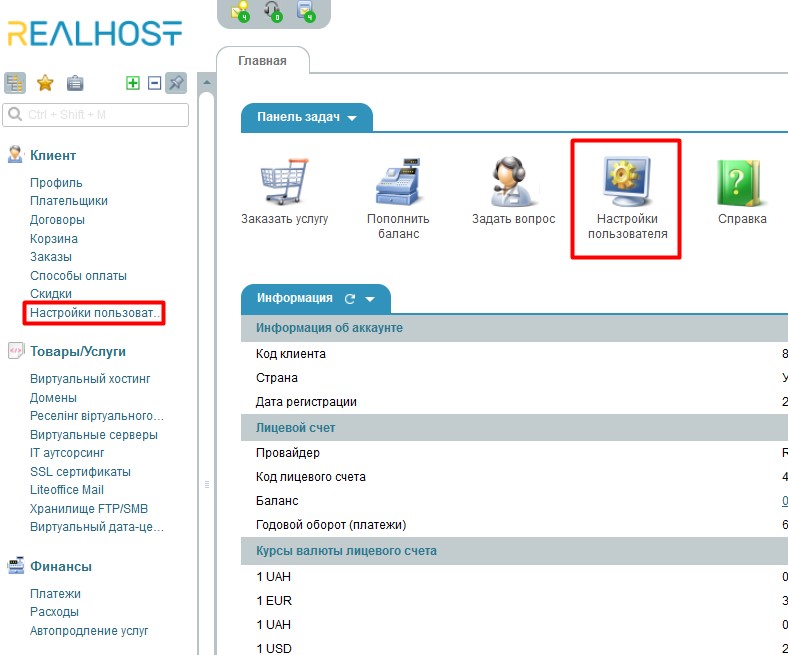 Uncheck the boxes next to those notifications you do not want to receive.