How to change the tariff for VPS (virtual server)
Changing the tariff of a virtual server on RealHOST is free of charge and is available only for existing services (the service status is "Active"). If the VPS is in the "Stopped" status, then it should be extended before changing the tariff.
You can change the tariff for a virtual server only in the direction of increasing the tariff plan (this is a technical limitation).
1. To change the tariff, in the left side menu "Tariffs/Services" select the required service, click the button "Renew" - "Change the tariff" in the top menu.

2. Select a new tariff for the transition.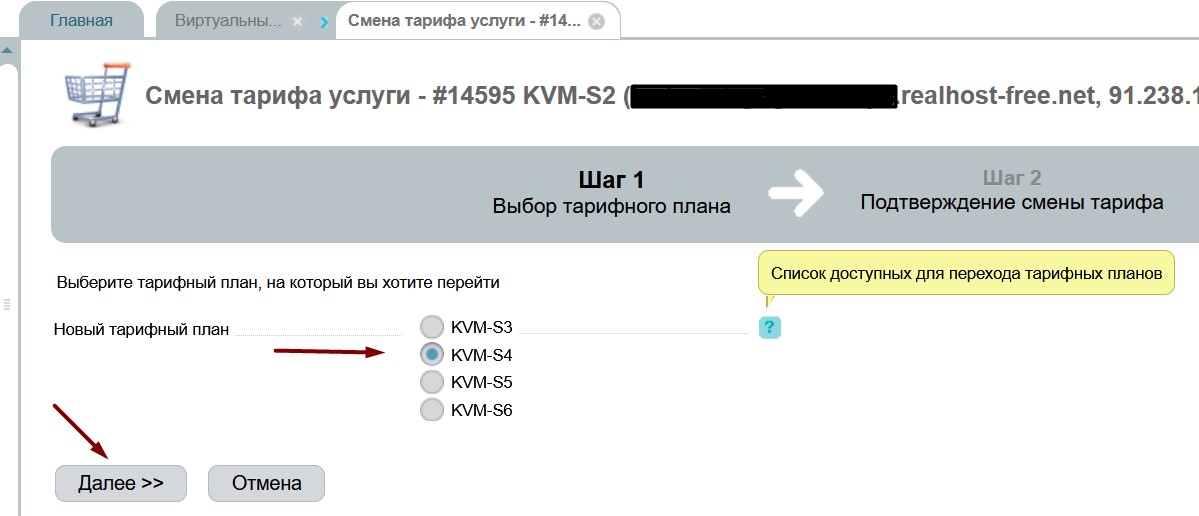 When switching to a new tariff, the service validity period is automatically recalculated by the billing system in accordance with the new tariff conditions.
3. Click the "Finish" button and write to the technical support service at support@realhost.pro about your intention to increase the tariff. Disk space will be added to the server and specialists will manually make changes to the size of the file system. At the end of the procedure, technical support will notify you of the successful completion of the task.