How to add another user to your personal billing account
Only a user with full account access rights can create new users in the billing panel.
1. In the left side menu, select the "Tools/Add User" section.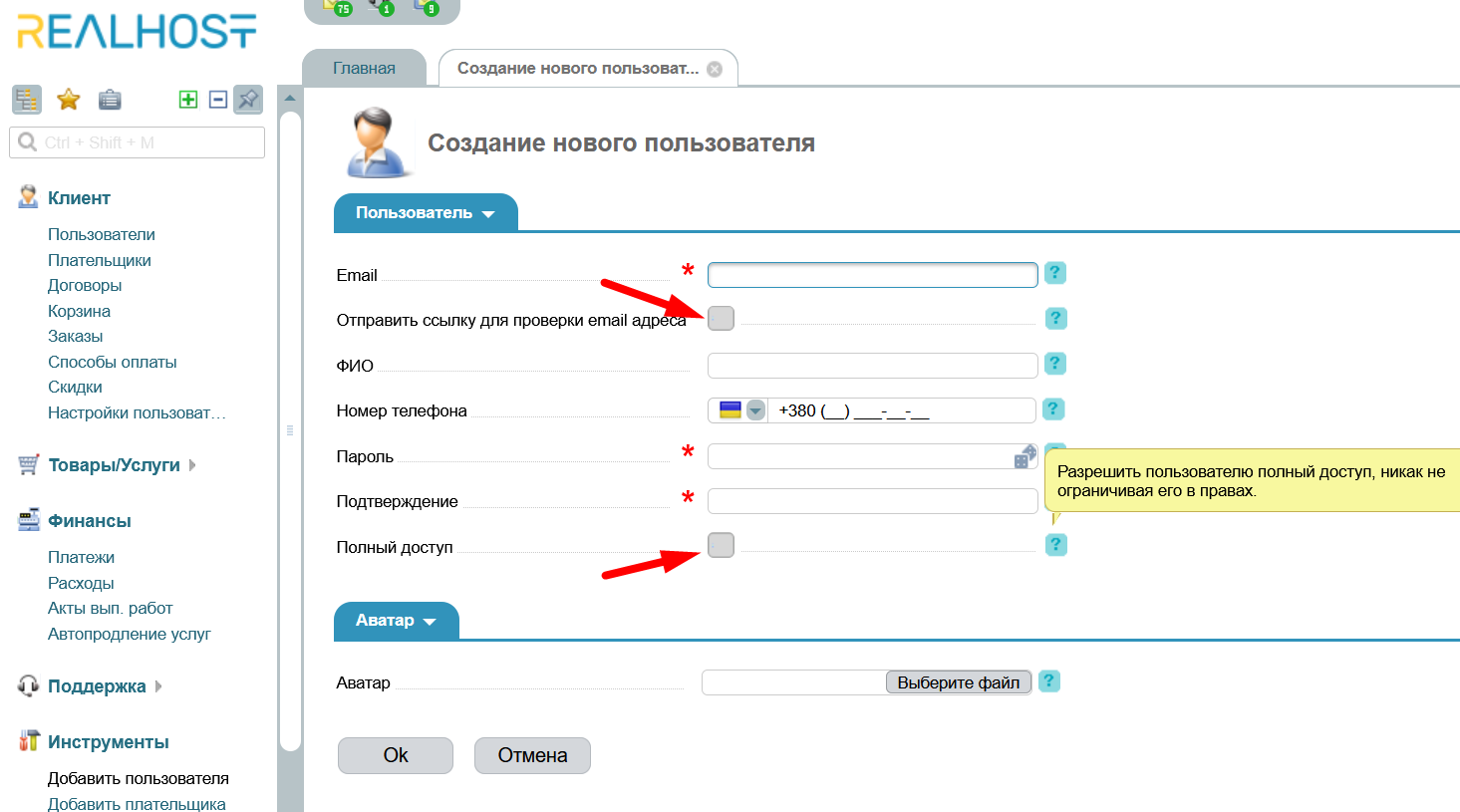 Important! Do not forget to tick the checkbox "Send link to verify email address".
Until the new user confirms his email, he will not receive notifications and letters from the provider.
2. If you want the new user to have full access to all sections of the personal cabinet of the billing account, click the "Full access" checkbox.
You will not be able to restrict the rights of a user with full access later, you can only completely disable it.
3. If you want to grant the new user partial rights, then at the stage of creation, do not tick the "Full Access" box.
After creation, select a specific user in the "Client/Users" section and set the account access rights to him at your own discretion.